Erasmus BUS 2018-2020
Building Up Skills (ErasmusBUS) is a Strategic Partnership under the leadership of Akdeniz University of Antalya. It is a consortium made up of two universities, four VET schools and two NGOs engaged in research and innovation in education.
With education players being reactive to change in society, industry, technology and labour market ErasmusBUS reverses this tendency by making them become constructive proactive players stimulating continuous professional development throughout one's career. This change will be possible through Modular Learning in Distance Education.
During the 2 years of the project ErasmusBUS will:
- introduce Modular Learning methodology in VET so that trainers and students acquire better understanding and background knowledge about their profession,
- create OERs on cross sectoral Technical Design so that learners acquire knowledge on the fundamentals of design in electrical, mechanical and hydraulic engineering and these will be exploited by trainers and students in the automotive industry in a Work and Learn balance therefore creating the mindset for continuous professional development,
- carry out observations and analysis of the Work and Learn balance activities in the project and carry out further research to publish MODULearn that will be a strategy document on lifelong professional development through Modular Learning.
The Work and Learn balance activities will include trainers who take distance learning using the OERs produced while they work and students who will practice the same balance during their training mobilities in which they will work in enterprise, study Technical Design through distance learning. Students will also be mentored and coached in the culture of continuous professional development during their career.
The research for the publication of the MODULearn strategy document will be carried out:
- within the partnership tapping in-house expertise, - during the pilot activities in school and student training mobilities and
- through an on-line research forum soliciting expertise in innovation in education, Modular Learning and continuous professional development form all over the world. MODULearn will be an invitation to innovation in VET and HE in the hands policy makers, professionals in education management and design of training paths.
ErasmusBUS will create a process of experimentation and innovation in the automotive industry transferable to other sectors and crafts through MODULearn strategy to create impact on learners and professionals who will be:
- better equipped with knowledge and competences more than strictly necessary for the exercise of their profession,
- more resourceful professionals upping their employability and advance in career going from maintenance to production etc.
- inspired to further their studies in the automotive industries in VET or HE inspired by added modules introduced to widen their knowledge through Modular Learning,
- (in the case of students at risk of ESL due to lost enthusiasm in the automotive industry) able to stay in education possibly changing their learning / career,
- (in the case of professionals losing enthusiasm in their present career position) ready to go back to professional education made more possible through Modular Learning in distance learning,
- more equipped to change sector since through Modular Learning one may acquire skills (for example Technical Design) that are transversal to automotive, marine, civil engineering etc.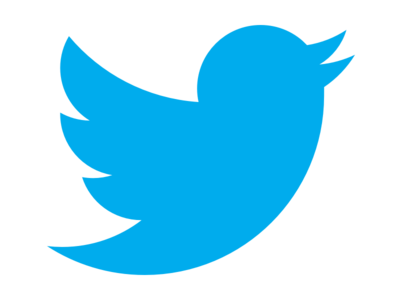 MODULearn will also introduce strategies for using Modular Learning in the continuing education of trainers since this can widen their knowledge and have more to give to their students and because they are the best possible ambassadors of the culture lifelong professional development in the minds of future professionals for long term impact.
The activities of the project shall include:
- three transnational project meetings,
- design of 1 training module resources set and OERs EQF Level 5 in cross sectoral technical design, testing in school by 10 trainers and 50 students, experimentation and research,
- testing of the OERs in school by 15 trainers and 25 students,
- training mobilities for 20 students who will work in industry while participating in distance learning and coaching in the process of lifelong professional development,
- at least 25 professionals, trainers and students who obtain the certification of completion of the on-line training,
- an international research forum for world wide experts in innovation in education, education management, Modular Learning and Professional Development,
- dissemination and communication strategies as well as the planning of exploitation of the results beyond the partnership and the project lifetime and
- 5 Multiplier Events to reach out to stakeholders and potential beneficiaries with at least 150 local and 10 foreign participants.